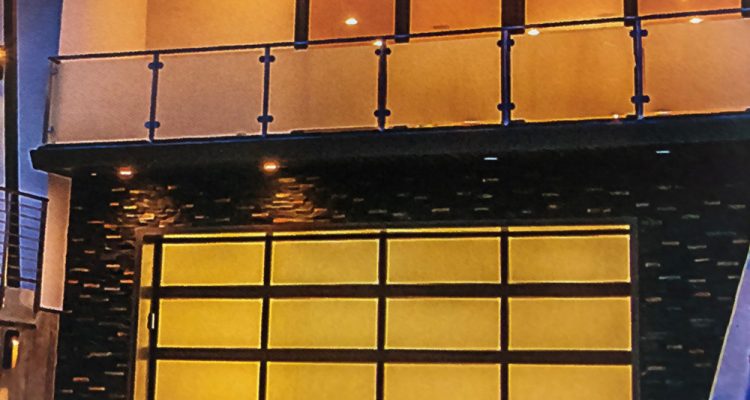 Custom Home Building Checklist
Building a new custom home is an overwhelming experience. However, it doesn't have to be. In fact, with the right team and a good plan, it can be very exciting. With so many decisions to be made, and many of these decisions impacting the cost of building your custom home it is essential to get a good plan before breaking ground.
To help with tracking progress of construction, we have created a custom home building checklist. With this ou can readily identify where you are in the process of your new home construction.
18 ESSENTIAL STEPS FOR BUILDING A CUSTOM HOME
While every homebuilder has a slightly different building process, we think these are the essential steps of building a home.
1. FINANCING & PAYMENT
You will need to acquire a construction loan and pay the builder as construction progresses.
2. SELECT A LOT
It all starts with choosing a piece of land. The most common way to find a lot is through a broker or real estate agent.
It is important to note that not every type of land is conducive to every type of home. Be sure to find a lot that is suitable to the type of home you intend to build. You should have a survey done of the property to know exactly what you are buying and know that the land is suitable for a well and/or septic system or has access to public utility taps.
3. HIRE A CUSTOM HOME BUILDER
Once you have discovered the perfect lot for your new home, it is time to hire a custom home builder. At BBJ & Builders we serve the greater Southern California beach cities area including Laguna Beach, Dana Point, San Clemente and Newport Beach.
3. DRAFT PRELIMINARY HOME PLANS
If you have your own custom plan, you can bring your plan and go over the details with a BBJ & Builders Project Consultant.
It is important to note that the house design must adhere to general engineering standards contained in the building code. Additionally, if you are building in a subdivision, the rules of the subdivision must be consulted to ensure the new home plan is consistent with any covenants that might exist.
If you don't have your own select custom home floor plans, feel free to contact BBJ & Builders and we can assist you in finding plans that meet your dreams and desires.
4. SPECIFICATIONS
Consider every detail regarding you custom home. Everything down to wall plates and light fixtures. BBJ & Builders can price out your custom home using every specification or options that you desire.
5. SITE PREPARATION
Preparing a lot for building is an essential step for your new home construction. A plan for utility connections, the placement of the house on the lot, driveway and any site preparation such as lot clearing must take place. Also, many lots will need to be graded in order to ensure that proper drainage flows away from the home.
6. BEGIN CONSTRUCTION
Your new home is finally ready to build! BBJ & Builders will build your home the old fashioned way: board-by-board and nail by nail on the your lot. We begin with the foundation of your home. This step could include digging a basement or digging footers for homes built on a crawl space.
7. ROUGH FRAMING
As the name implies, we then build the framework of your home according to the plans and specifications previously established. Rough framing builds the floors, walls and roof, creating the shell of the house. The windows, doors and a house-wrap barrier are included in the framing.
8. HVAC
Ductwork is installed for the heating, ventilation and air-conditioning (HVAC) system. HVAC vent pipes are installed through the roof, and insulation is installed in the floors, walls and ceilings.
9. ELECTRICAL & PLUMBING
During HVAC setup, it is best to install plumbing pipes and the electrical wiring through the ceilings, floors, and interior walls of your new home.
Bathtubs should be put into place during this point in the construction process, as there is still plenty of room to arrange these cumbersome objects. Sewer lines and water supply lines will also be run to all the plumbing fixtures.
10. INSULATION INSTALLATION
Insulation plays a crucial role in creating a comfortable indoor climate while also improving your new home's energy efficiency.
BBJ & Builders uses energy efficient materials for the insulation of your new home.
11. COMPLETE DRYWALL & INTERIOR
Next it is time to hang drywall, and usually after the drywall has been hung, then apply a primer coat of paint.
Interior components like doors, molding, cabinets, countertops, shelves, and interior trim are then installed prior to final painting.
12. INSTALL HARD-SURFACE FLOORING
Once the above items have been completed, it is time to install any hard-surface flooring like ceramic tile and hardwood flooring.
13. INSTALL FIXTURES AND CARPETING
Light fixtures, outlets, and switches are installed. Sinks, toilets and faucets are also put in place. Then install mirrors, shower doors, hardware, carpeting and other final items.
14. EXTERIOR
Exterior finishing touches typically occur in conjunction with the above steps. Once the house has been dried in, we will install exterior finishes to your home like brick, stucco, stone, and siding.
15. DRIVEWAY AND PATIO
Any new driveways or exterior walkways like sidewalks and patios follow closely behind finishing the interior and exterior work on your home. In some instances the driveway is poured shortly after the foundation is completed.
17. PRE-SETTLEMENT WALKTHROUGH
This is the time for you to review the builder's work and try not to be too overwhelmed with excitement for your new house.
BBJ & Builders will walk you through your new home so that you can familiarize yourself with the various systems. We will also review responsibilities for maintenance and upkeep as well as warranty coverage and procedures.
18 CLOSING AND OCCUPANCY
At BBJ & Builders we build your home from start to finish. Your home will be ready for move-in once we have completed it. Every BBJ & Builders home carries a Home Buyer's Warranty, so you know it is built with quality and trustworthy craftsmanship.
Every step in building a custom home is full of decisions to make, but also possibilities. We are here to help you through the process one step at a time. If you have any questions, don't hesitate to reach out!