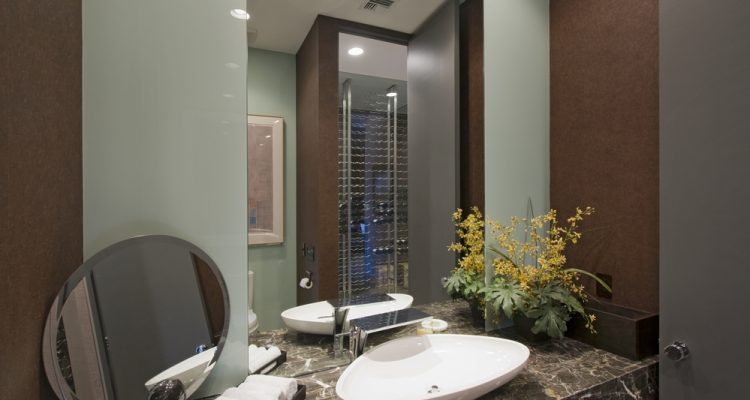 What to Expect When Remodeling A Bathroom
BBJ & Builders has been remodeling kitchens and bathrooms for years now and we have picked up a thing or two along the way. We would love to share a little of our experience to help you know what to expect when beginning a bathroom remodel. We like to educate folks on what to expect from a project that most times disrupts the daily flow of peoples lives as well as share some of the strategies we have developed to manage projects such as this. In the end, we hope that this information helps you better prepare mentally for a remodel taking place in their home and that you get the bathroom of your dreams.
How Long Should I Expect A Bathroom Remodel Take?
Contrary to what we see on television, you can not remodel a bathroom, much less and entire house, in the hour that a remodel show airs. The programs we see on T.V. make renovation projects seem smooth and effortless. They make people feel that their remodel project should be designed demo'ed and finished in a day or so. These remodeling shows employe trade labor that work long days and weekends These crews often overlap each other. These shows are in a position to demand that materials are always available in a short period of time. The executives can't afford to wait weeks or even months for a vanity to arrive, with another 2 weeks for a countertop top to be fabricated and installed. In the real world projects such as these take careful planning and scheduling. In almost all cases, we will not begin demolition until special orders have arrived and all materials are available. That said, there are always exceptions. One example would be a glass shower door and or walls, you can't order items like this in advance. It must be measured after all tile work had been completed. When all the significant material has arrived or is available we get begin demolition. In most cases BBJ & Builders can complete a simple bathroom remodel in 7-10 days. Larger bathrooms projects that involve new custom showers or additional plumbing locations can stretch a project out for as long as 4-5 weeks. Throughout the remodel process, we plan for these sort of time extensions and let you know in advance of beginning the project.
How Much Should I Spend On My Bathroom Remodel?
For the purposes of resale value homeowners should have their bathroom cost relative to the value of their home. For example, if your home is worth $1,000,000 you want to have a bathroom that fits a $1,000,000 house. In Laguna Beach California, a master bath could cost anywhere from cost between $20,000-$50,000. Installing a cheap Craigslist vanity and $20.00 light with a noisy toilet will not benefit your home value. On the other hand, don't design a ten shower head $70,000 bathroom with premium amenities in a home valued at $200,000. A contractor worth his salt will ask a lot of questions to find out what your needs are. He will know what your home is worth and what would fit appropriately.  We at BBJ & Builders would take all of these aspects into account and  incorporate your needs with the latest trends that fit the homeowners budget and raises the resale value of the home.
What Is The Return On Investment For A Bathroom?
It is a proven fact that Bathroom and kitchen remodels are the highest ROI of all other upgrades and/or remodels inside your home. However, avoid moving walls, plumping locations, and electrical outlets and/or switches as this will start to eat into your ROI. With all that said, it sure is nice knowing that whatever you invest in your bathroom or kitchen will be coming back to you at resale. Additionally, you will have the benefit of enjoying your new bathroom in the meantime.
Things To Expect In A Bathroom Remodel
Often times, older homes have many hidden surprises buried under the flooring or behind the walls. Floors are likely to be uneven and walls often times out of square. These unforeseen problems will almost certainly result in additional cost.
Set aside an area in your home (typically outside of the bathroom) where tile will be cut. Ideally this area should be closer to the bathroom. Also, space may be needed inside the bedroom for working, and storing materials etc. At BBJ & Builders, prior to giving an estimate, we will help you work out these details. The worst possible scenario would be cutting tile on the ground floor to install in a bathroom on the third floor.
BBJ & Builders specializes in a large variety of interior remodeling types. From your bathroom project to your kitchen remodel, we have done it all. If you are looking to have your bathroom remodeled, we would be happy to give you a free consolation. Contact us today!